A few little surprise wins from my competition entries from June/July!
I entered a competition from evolutioncomps.co.uk, answered a simple question, and a bundle of Gormiti action figures landed on my doorstep worth £100.
I gave these fab toys to my next door neighbours little boy who was made up with them! He has had a tough time during lockdown, not being able to venture out much due to having asthma, so this prize cheered him up!
I also won a prize on the daily entry LDN fashion website, which was £100 worth of e&e handmade jewellery of my choice! Really pretty and cannot wait to wear these items on a night out, when it is safe to do so! I am a key worker in a supermarket on nights which is tough! So this jewellery win was just what I needed!
All of these wins would not be possible without the fantastic PRIZEFINDER website!! Keep up the great work guys!
Upload Photo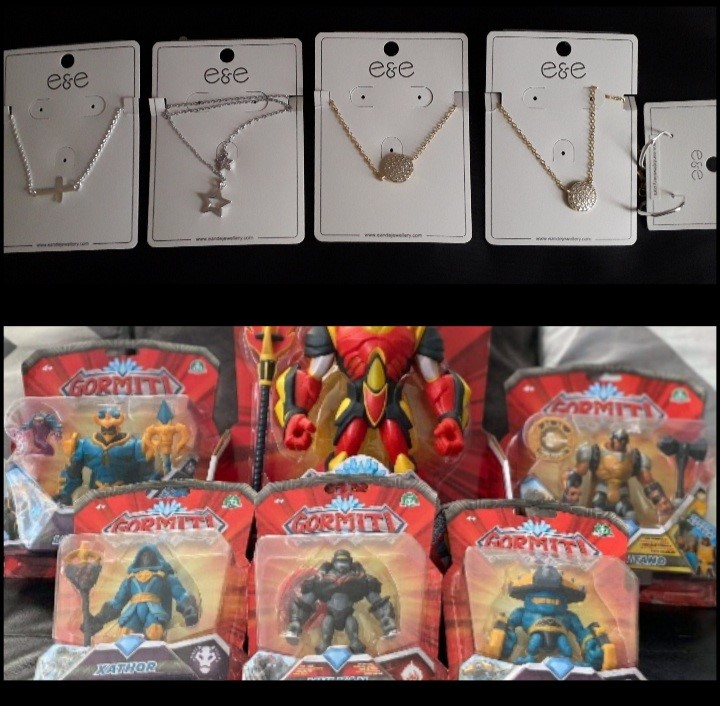 Winner's Name
Debbie Rimmer