Quick note from Steve...
We're aware of some issues with the site not working properly on iOS (iPad or iPhone). Our team are currently looking into it.
By Hazel Abbott on Fri, 2012-06-15 09:52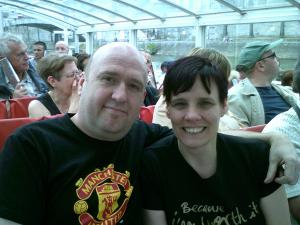 I have just come back from an amazing trip to Paris which I won last year from Virgin Media website which included flights from our local airport, transfers, one years insurance, two nights in a wonderful hotel including all you can eat breakfast and to top it off £250 spending money. We chose to go last weekend for our 24th wedding anniversary and managed to fit so much in to our weekend. We saw all the sights, cruised down the Seine and on the Saturday night we had the best meal out I have ever had - it was even better than Claridges which i was lucky enough to win a meal at a couple of years ago. The organisers were really good and thought of everything to make sure we had a brilliant trip, and we did, it was fantastic.