We are carrying out maintenance on ThePrizeFinder during Tuesday and Wednesday. You will still have access to the site but there will be no new competitions during this time, and the competition tracker will not remember the comps that you've entered. Sorry for the inconvenience.
By Amanda Goldston on Thu, 2012-03-29 21:46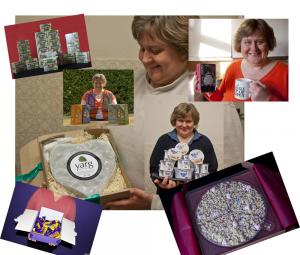 I have had some very nice food related prizes recently, from different types of competitions. The creative ones were a photo of me and my kettle for Yorkshire Tea and a video of my daughter hula hooping for 34 minutes for the Total Greek Yoghurt. For the Dorset Cereals, I won a case of cereals on Twitter a couple of years ago and recently won a comp to be a product taster. The Clipper Tea and Mug and Cadbury hamper came from Facebook competitions and the chocolate pizza and yarg of cheese (which was 2.8kg) were online comps that I found through The Prizefinder. Many of these were products I had previously never tried (or even heard of). Comping has allowed me to try some gorgeous foods that otherwise would have been weel out of my budget.