NOTICE
The site maintenance on ThePrizeFinder is taking longer than expected but we hope to fully running again soon. The competitions that you enter today might not be tracked. Sorry for the inconvenience.
By Martin Brewin on Mon, 2012-01-30 10:14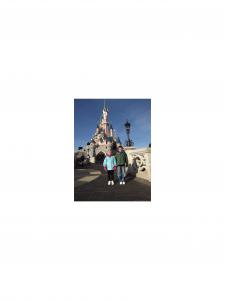 I entered the Morrisons competition for Disneyland Paris tickets last year through ThePrizefinder.com. I could not believe it when I had a phone call from Morrisons to say I had won. The prize was for 4 people - 3 days in the parks and 2 nights in Disneys Hotel Cheyenne. With the prize was £150 of Morrisons vouchers to use for our shopping and they also provided a voucher for a discounted ferry crossing, which we used and travelled down by car. We took our 2 eldest grandchildren who are 7 and 9. I worked out roughly that this prize was worth about £700. I don't win much so this was a fantastic prize to get.